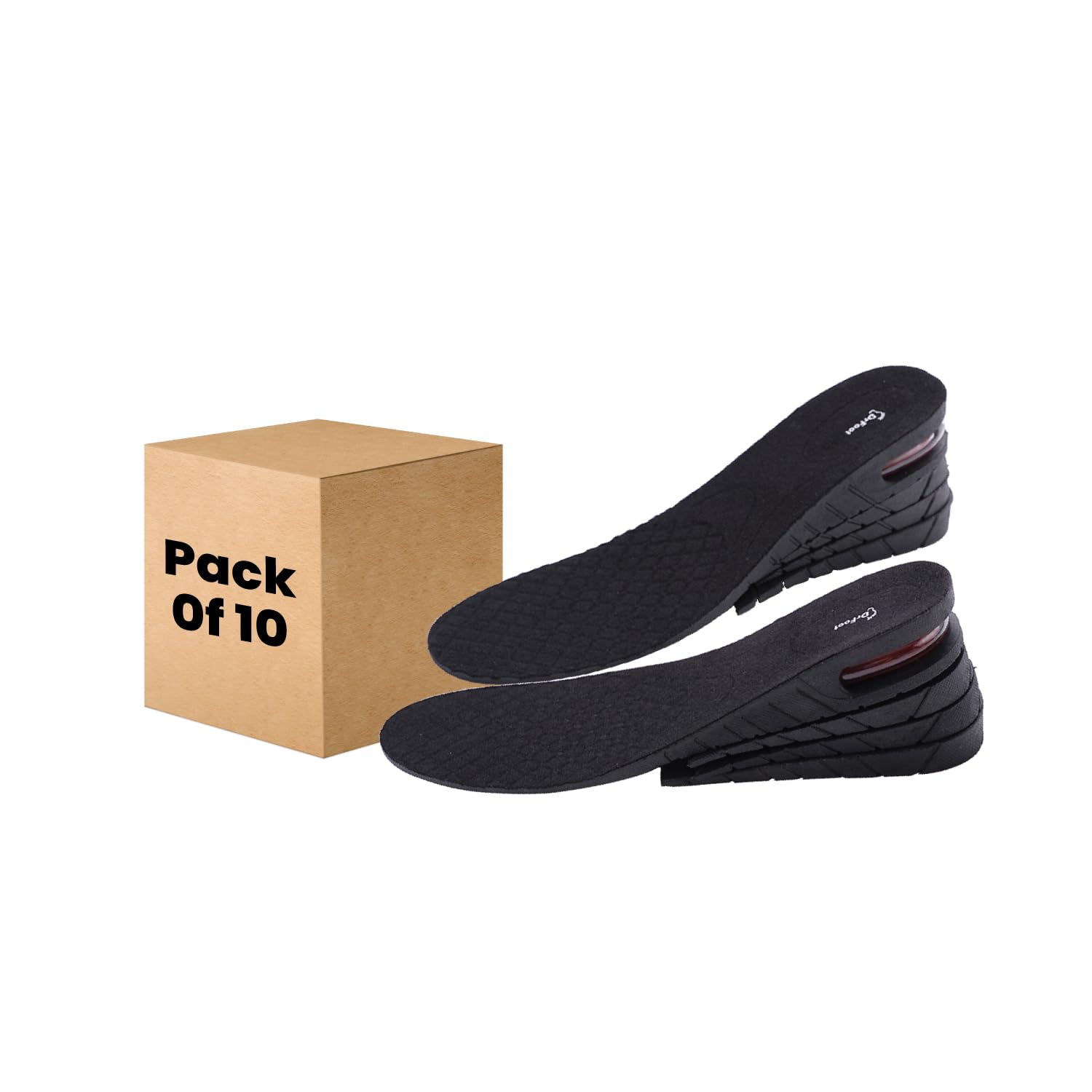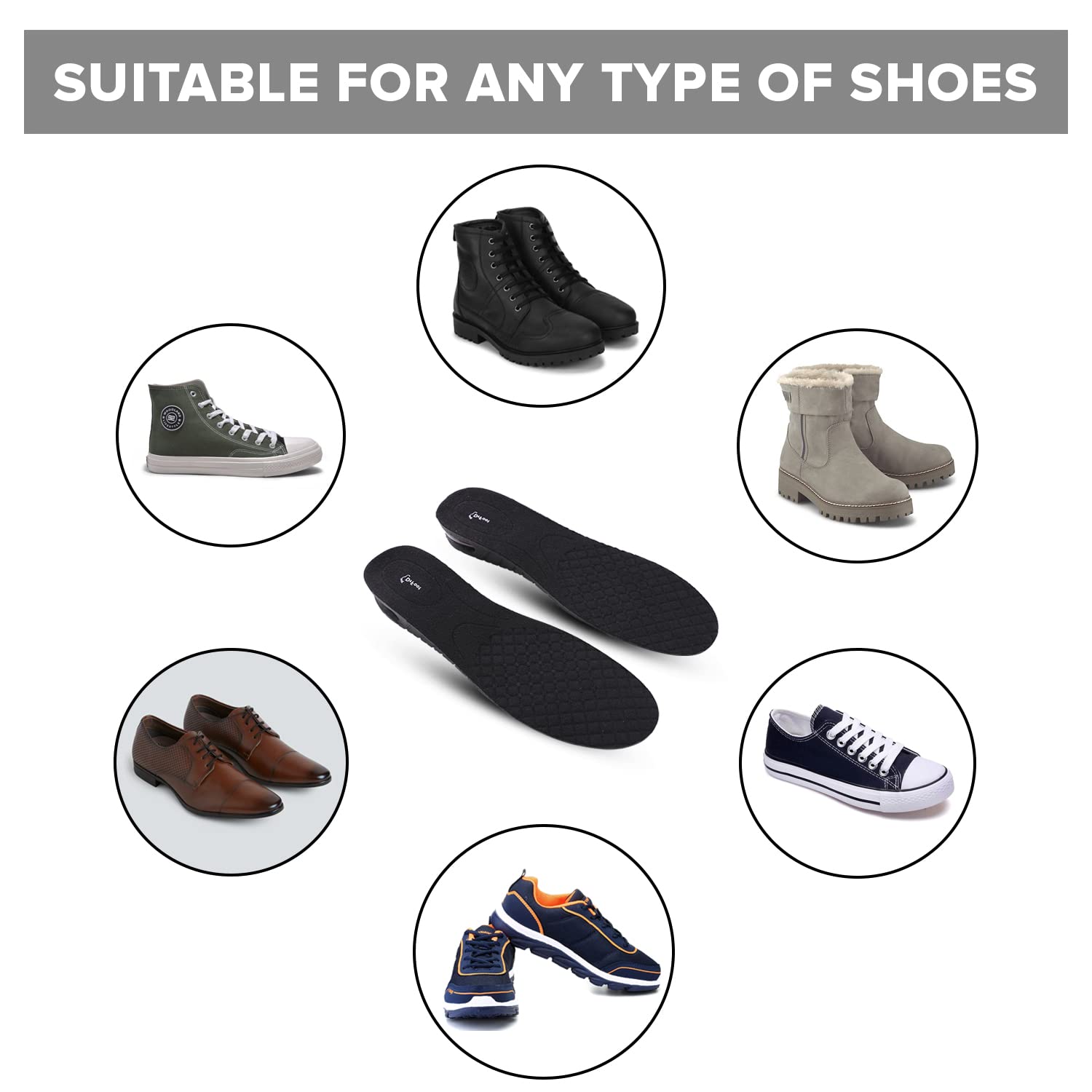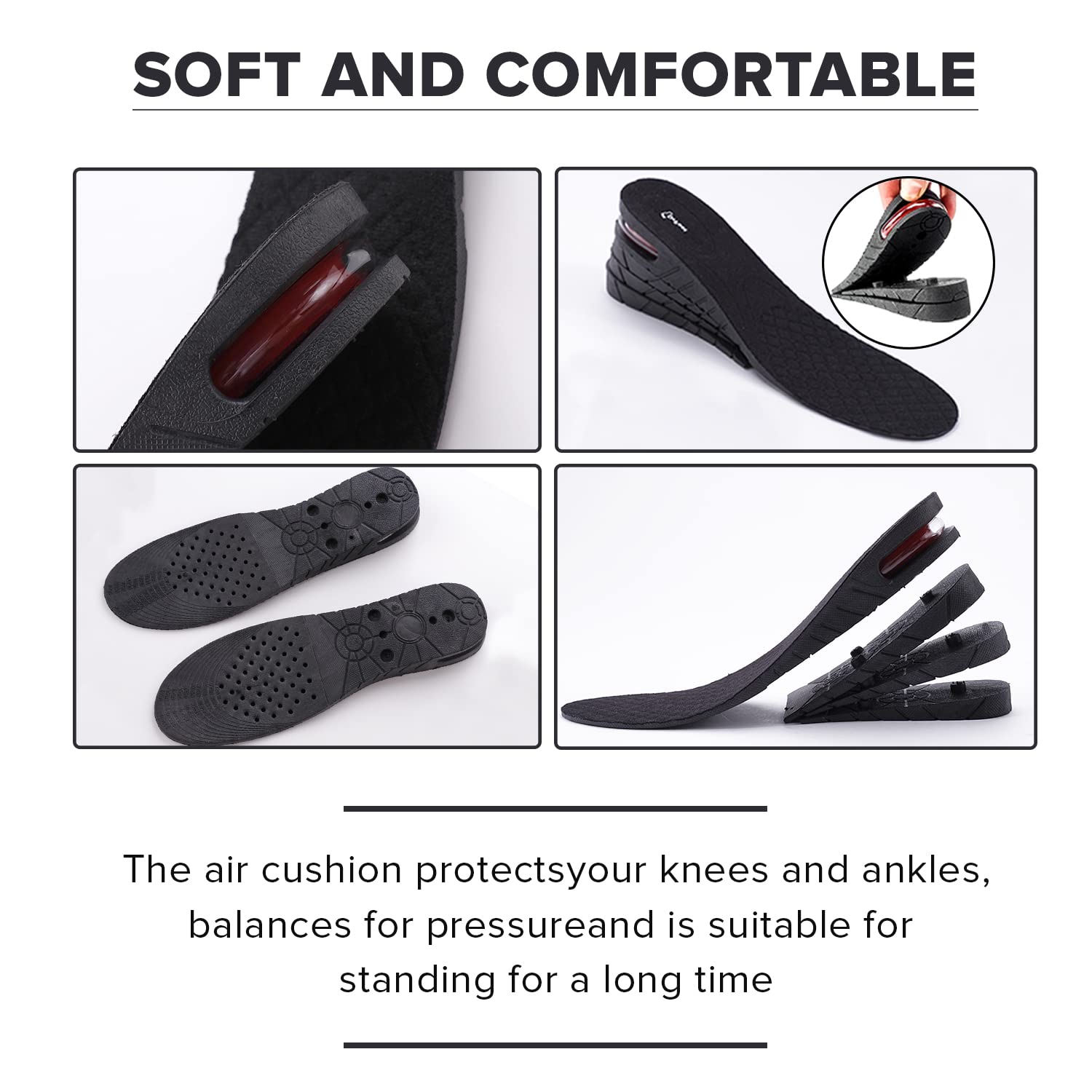 Dr Foot Height Increase Insoles | Soft, Comfortable & Breathable Fabric With Air Cushions | 4 Layer 4-Layer Orthotic Boosting Lifts Soles – For Men & Women - 1 Pair (Pack of 10)
Regular price

₹ 5,000/-

Sale price

₹ 2,980/-

Unit price

per
CLICK HERE FOR COD
You can use 447 Bluebees Points on this purchase.
Option to apply Blubbees Club Points will be available on checkout.
About the product :
PREMIUM QUALITY SHOE ACCESSORIES FROM A TRUSTED BRAND: Our height adjusting shoe inserts are made using high quality materials. Not just the height but also the comfort and breathability that we are known for.
CHOOSING HEIGHT FREELY: These incredible foot insoles allow you to increase your height by up to 3cm ,5cm,7cm or 9cm in just a blink. 2 different options :3 Layers/2.75 inches, 4 Layers/3.54 inches to let you choose your desired number of layers and height!
THE BEST FEATURES FOR COMFORT AND EFFICACY: To reduce heel shock, our heel lifts have a thick layer of cushioning. Your foot's ball and arch are given more support by our newest pad design. Very understated style that makes you appear taller.
SUPERIOR QUALITY AND ODOR FREE: The superior quality insoles feels good on your feet and prevents growth of odor causing bacteria - thus keeping your feet always fresh and odor-free. The insoles can be quickly and easily cleaned to maintain a good level of hygiene
SHOCK ABSORPTION, COMFORTABLE, REDUCE PRESSURE: Removable U shaped air cushioned caps which give maximum comfort to your heels and let you feel relaxed all day long. The maximum thickness is also limited to an optimum value just to ensure that it doesn't make your shoes too tight.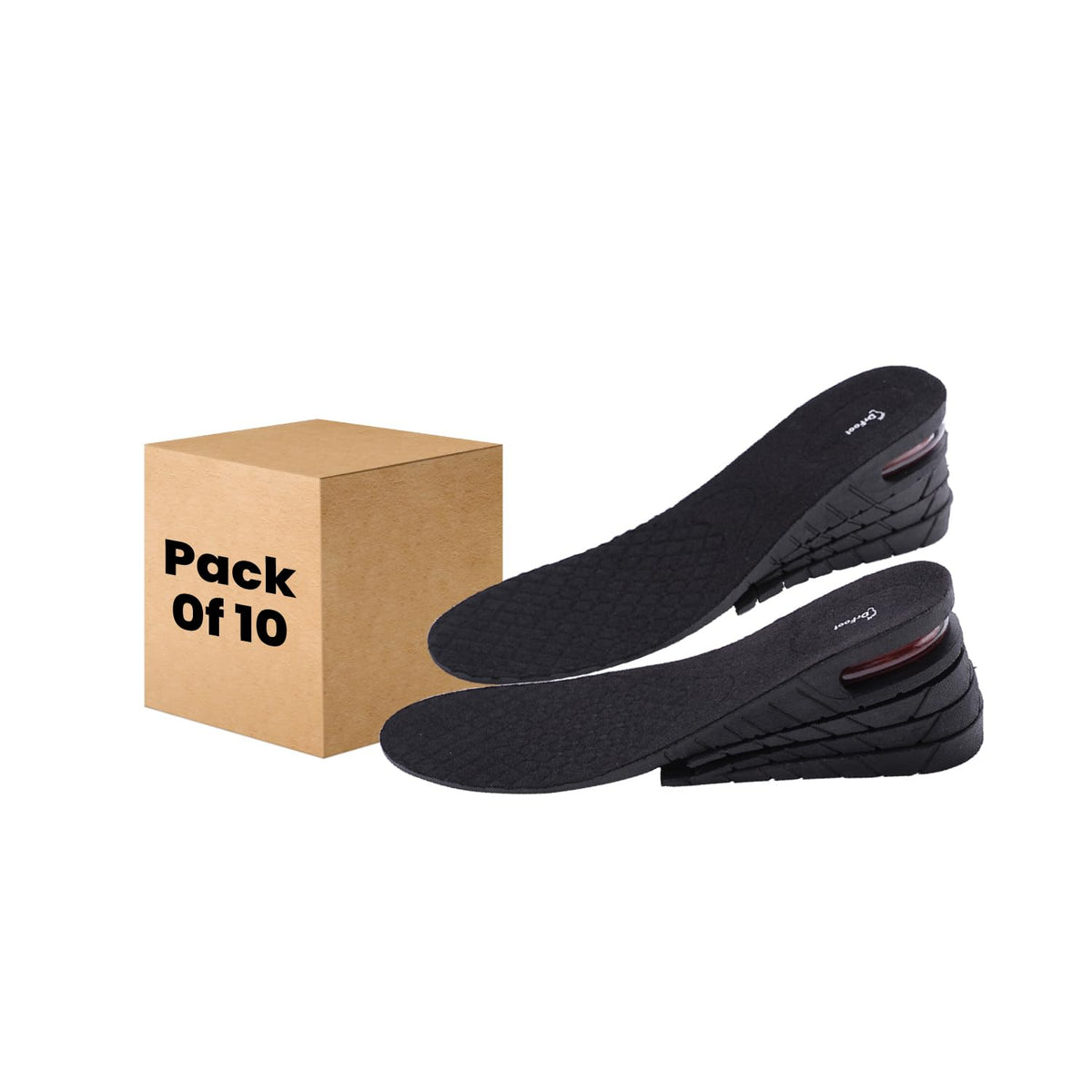 Dr Foot Height Increase Insoles | Soft, Comfortable & Breathable Fabric With Air Cushions | 4 Layer 4-Layer Orthotic Boosting Lifts Soles – For Men & Women - 1 Pair (Pack of 10)
Product Description :
The invisible Dr foot 4 Layers height increasing insoles can swiftly and automatically make you taller by strengthening the heel of your shoe. Its can make your shoes more comfortable and successfully stop your foot soles from rolling inside of them. built-in stress cushioning capability. The fundamental component of something like the inner insole is a three-dimensional slope design, with a reasonably high heel and a gently descending fore foot. Wearing it raises the height of the ground and the heel, giving the wearer the appearance of being taller and altering the perception of length objectively.
---
Detailed Specifications:
| | |
| --- | --- |
| Package Dimensions : | 20 x 29 x 29 cm; 3850 Grams |
| Size : | Pack of 10 |
| Manufacturer : | DF Pharmacy Ltd.; |
| Marketed by : | Merhaki Foods & Nutrition Pvt. Ltd. |
| Colour : | Black |
| Brand : | Dr Foot |
| Model Number : | 3000000165117 |
| Item Part Number : | 3000000165117 |
| Country Of Origin : | India |