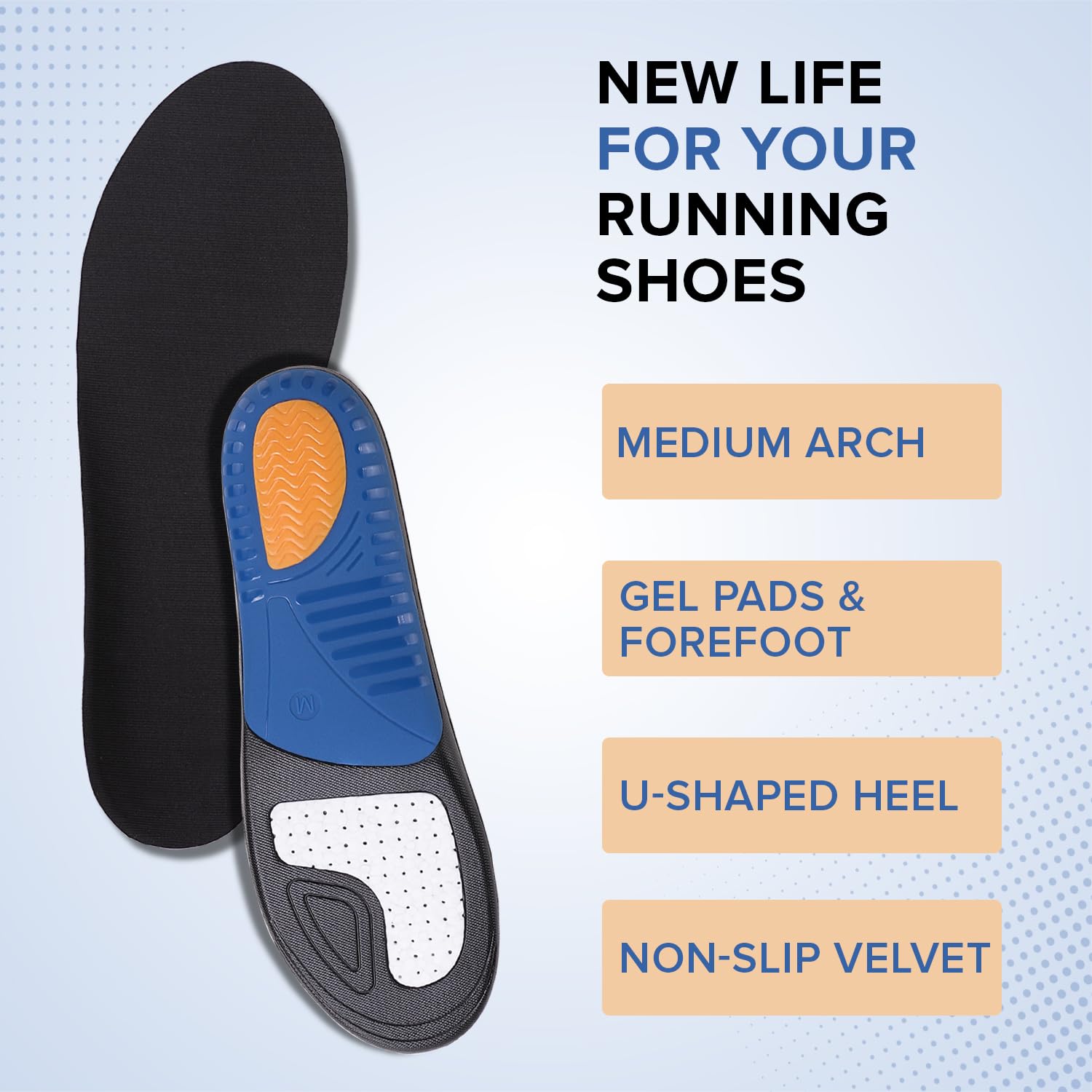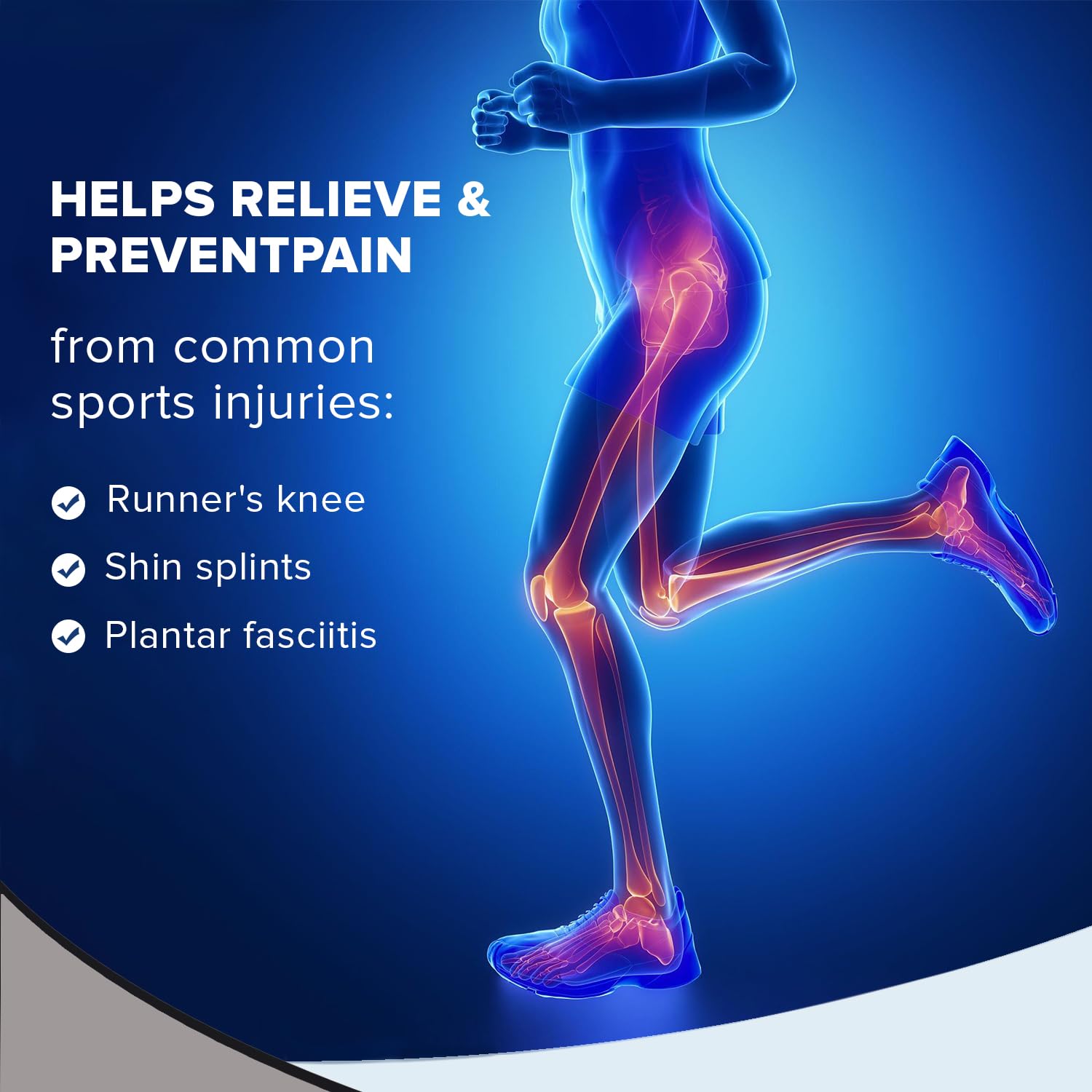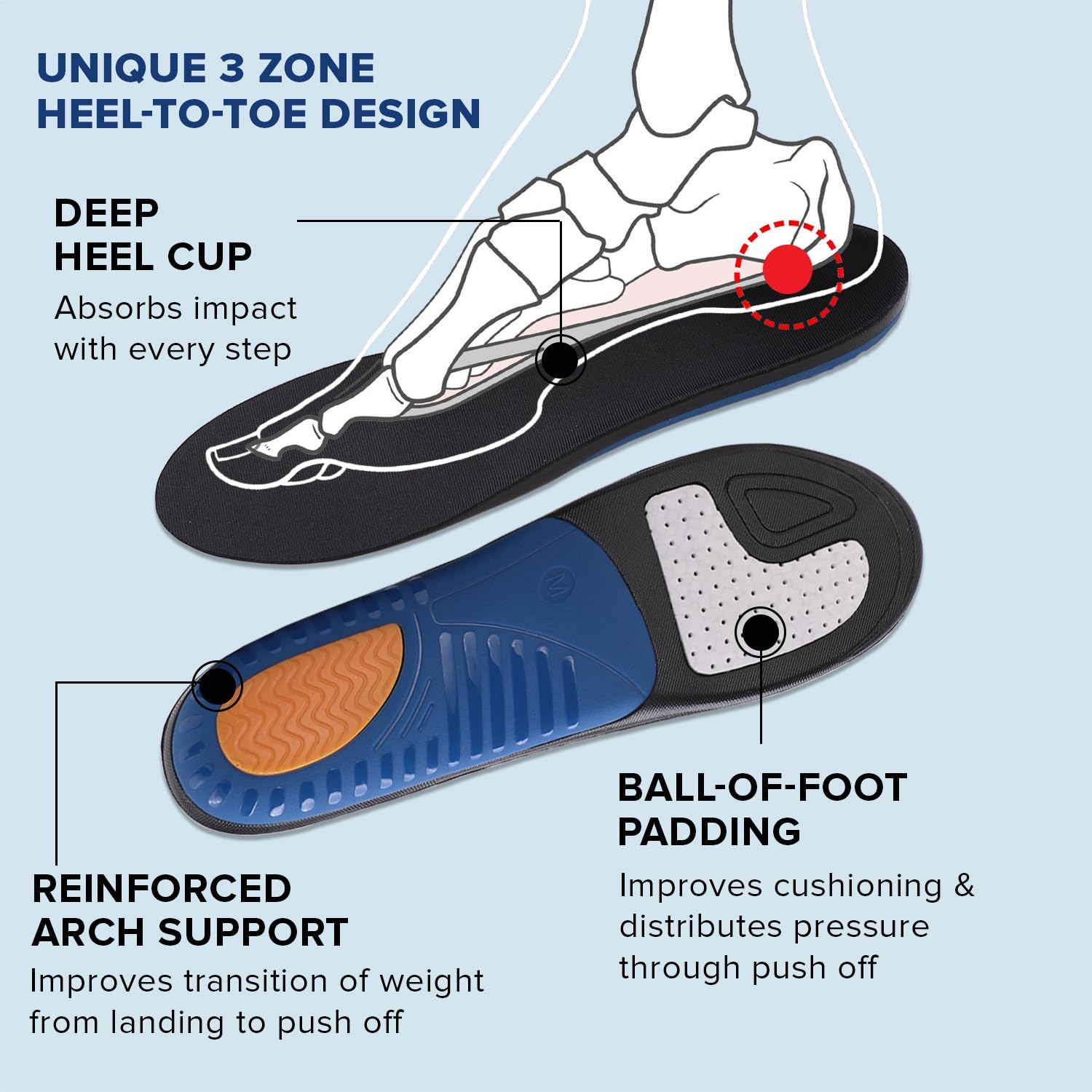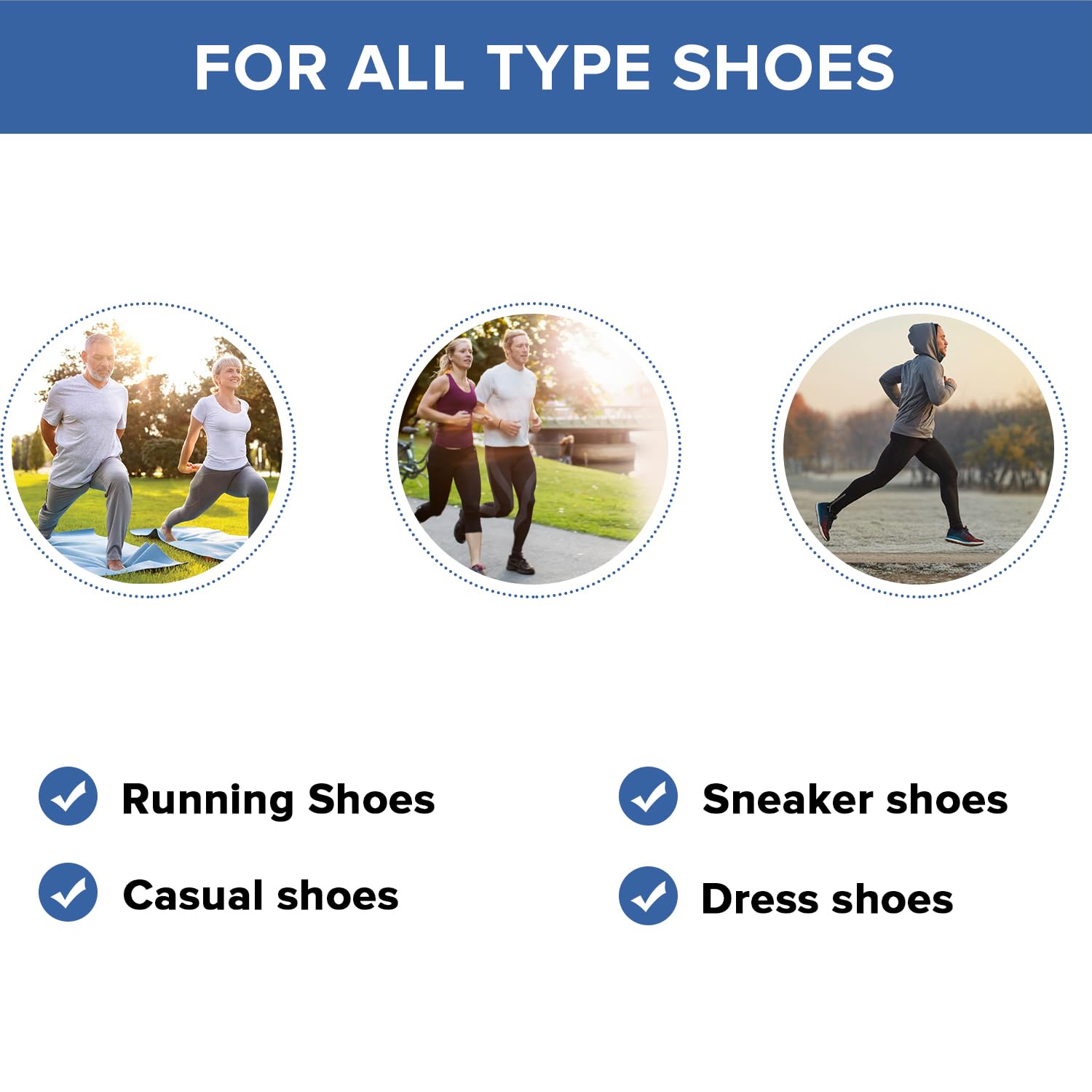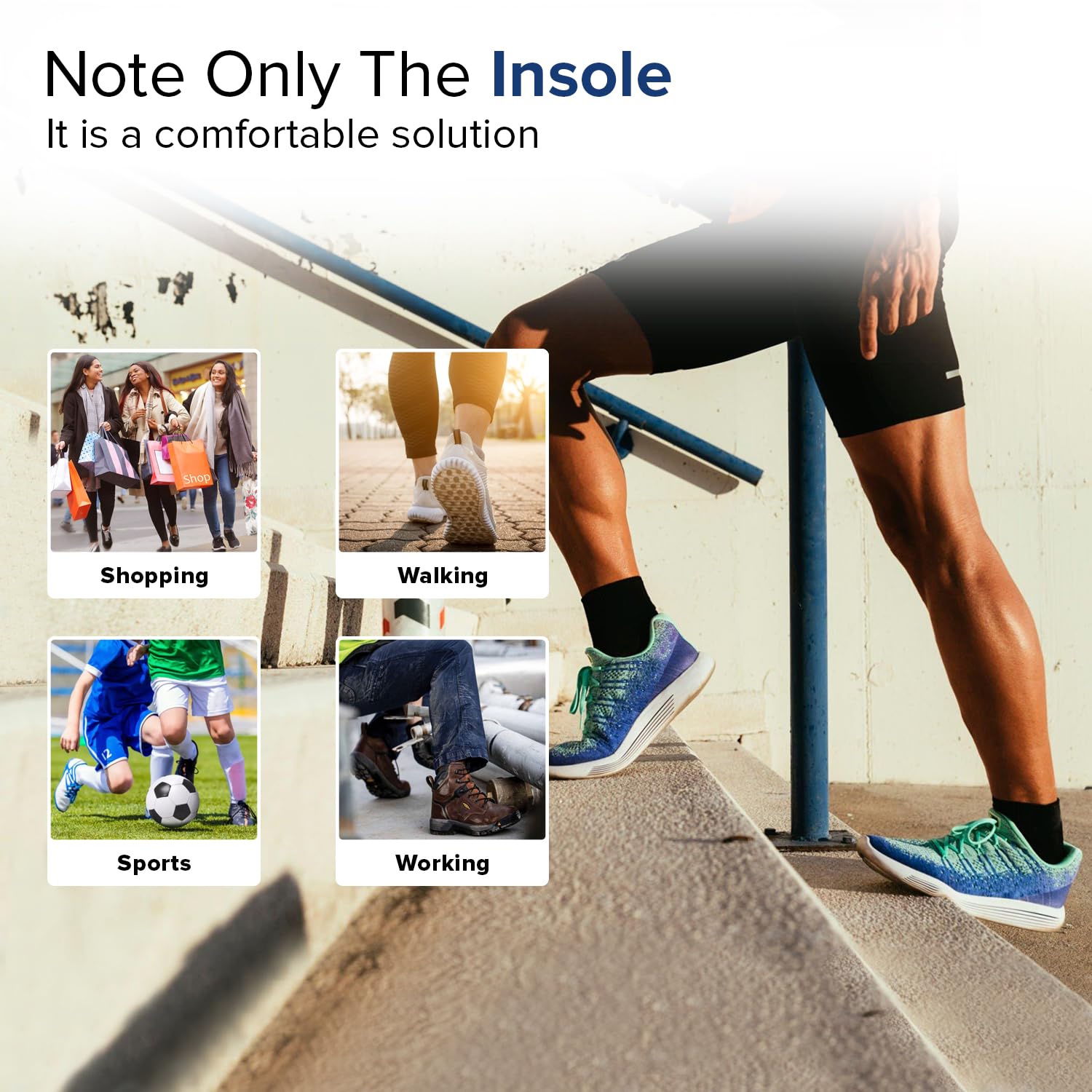 Dr Foot Running Insoles | For Running, Walking, Sport Activities | Optimal Support and Comfort for Runners | Breathable and Comfortable For Enhanced Performance | For Men & Women - 1 Pair (Large Size)
Regular price

₹ 1,999/-

Sale price

₹ 1,599/-

Unit price

per
CLICK HERE FOR COD
You can use 239 Bluebees Points on this purchase.
Option to apply Blubbees Club Points will be available on checkout.
About the product :
Breathable Fabric: Dr Foot Running Insoles feature a Polyester Fabric Cover that is specially designed to wick away moisture, ensuring your feet stay dry and comfortable during intense runs. The breathable fabric keeps odors at bay and supports a healthier environment for your feet, allowing you to focus on your performance without distractions.
Dual-Layer Foam Cushion: With a cutting-edge dual-layer foam cushion design, these insoles provide maximum energy return and exceptional comfort to the forefoot. The foam material efficiently absorbs the impact of each stride, reducing stress on your feet and joints, allowing you to run longer and with less fatigue.
Gel Heel & Forefoot: Dr Foot Running Insoles are equipped with gel inserts in the heel and forefoot areas, offering superior impact protection and additional heel comfort. The gel technology not only absorbs shock but also provides excellent cushioning, minimizing the risk of discomfort and fatigue even during high-impact activities.
Extra Comfort for Tired Feet: These insoles go the extra mile in ensuring your feet receive the support they need, especially after intense runs or extended periods of standing. Dr Foot Running Insoles offer exceptional comfort, relieving tired and achy feet, allowing you to stay on your feet comfortably for longer durations.
Walk Better: The thoughtful design and engineering of these insoles go beyond running; they also enhance your walking experience. By providing optimal arch support and cushioning, these insoles promote better stability and a more comfortable stride during daily walks and activities.
All-Day Micro Shock Absorption: Dr Foot Running Insoles excel in providing continuous cushioning, which is crucial for reducing the impact on your ankles and knees throughout the day. Whether you're on a morning jog or going about your daily routine, these insoles ensure your joints receive the support they need for long-term foot health.
Joint Protection: Investing in Dr Foot Running Insoles means investing in the protection of your ankle and knee joints. These insoles act as reliable protectors, offering essential support that helps alleviate strain and potential pain, ensuring your foot health is safeguarded over the long run.
Soft Cushioning: Experience the luxury of soft, supportive cushioning that cradles your feet with every step. Dr Foot Running Insoles provide unparalleled foot comfort, making your runs more enjoyable and promoting an active lifestyle with less discomfort.
Trusted Brand for Foot Health: Dr Foot is a trusted name renowned for its commitment to foot health. With a reputation built on quality and expertise, Dr Foot Running Insoles are the ideal choice for runners seeking superior arch support, cushioning, and comfort without compromising on performance. Elevate your running experience and protect your feet with the trusted care of Dr Foot - your feet will thank you for it.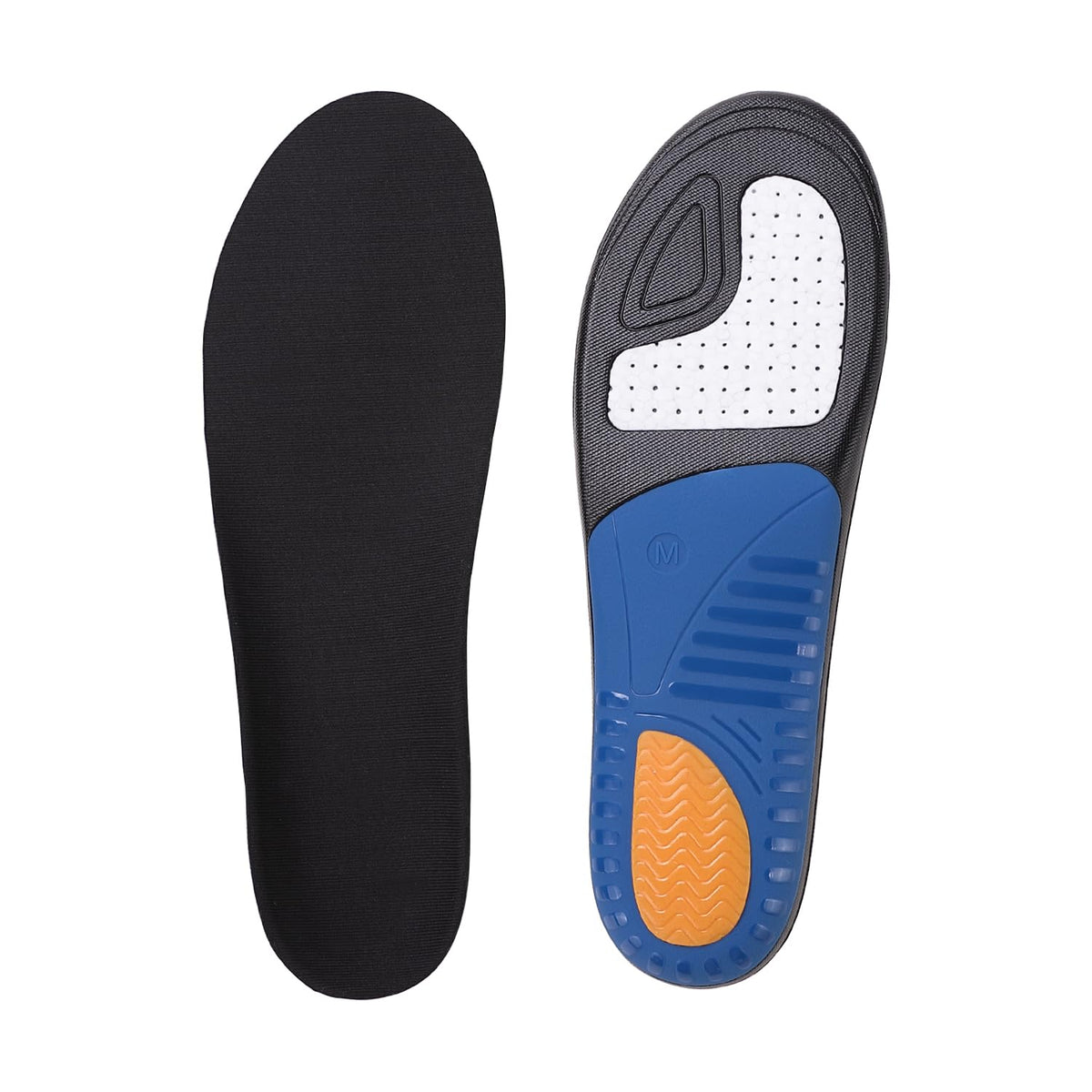 Dr Foot Running Insoles | For Running, Walking, Sport Activities | Optimal Support and Comfort for Runners | Breathable and Comfortable For Enhanced Performance | For Men & Women - 1 Pair (Large Size)
Product Description :
Experience the ultimate running comfort and support with Dr Foot Running Insoles. These high-performance insoles boast a breathable Polyester Fabric Cover that wicks away moisture, keeping your feet dry and fresh. The dual-layer foam cushion design ensures maximum energy return and forefoot comfort, reducing impact during intense runs. With gel inserts in the heel and forefoot, these insoles provide superior shock absorption and additional heel comfort. Enjoy extra comfort for tired feet, as these insoles support you through long runs and walks. Not only do they enhance your running experience, but they also offer all-day micro shock absorption, protecting ankle and knee joints for lasting foot health. Invest in these soft cushioned insoles designed for arch support and enjoy the trusted care of Dr Foot, the leading brand for foot health. Step confidently and conquer your runs with Dr Foot Running Insoles.
---
Detailed Specifications:
| | |
| --- | --- |
| Package Dimensions : | 30 x 9.9 x 6 cm; 155 Grams |
| Manufacturer : | DF Pharmacy Ltd.; |
| Marketed by : | Merhaki Foods & Nutrition Pvt. Ltd. |
| Colour : | Multicolour |
| Weight : | 155Grams |
| Brand : | Dr Foot |
| Model Number : | 2000000197788 |
| Item Part Number : | 2000000197788 |
| Item Length : | 30 cm |
| Item Height : | 6 cm |
| Country Of Origin : | India |